Post Oil Distillation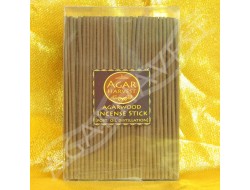 High resin content and best selected grade of Agarwood Chips. Crush and grind to a fine powder and mold into an Incense Stick.
Getting more discounted with more quantity. Please click on the bigger item first!

Product ID : INCST Post 5A0050ST Brand : AgarHarvest Detail : Hig..
Showing 1 to 1 of 1 (1 Pages)