Agarwood Beads (21) Bracelet [10mm size]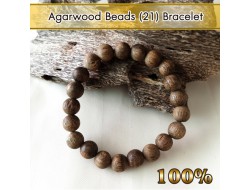 Agarwood Beads / Rosary / Mala Beads
From part of Agarwood piece for personal accessory, praying or meditation.
No coloring or other additives.
***Made from Real Heart Wood Chips that still have fragrant resin***


For big order, can select the beads diameter size as: 5mm, 10mm, 12mm, 16mm, 18mm, 20mm or 24mm
Getting more discounted with more quantity. Please click on the bigger item first!
Showing 1 to 5 of 5 (1 Pages)